Conveniently and securly pay online.
Rental Space, Monthly, Hourly, Weekly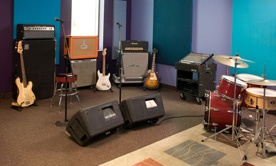 Available Rental Space
No monthly lockouts available.
Contact us to be put on the waiting list. 612-208-2864
Band Share B Availablity:
Sunday, Monday or Tuesday Nights
Band Share C Availability:
Sunday Nights
Daytimes are open in both band share rooms.
Rehearsal
Band Share A
1-4 members, 1-5 hours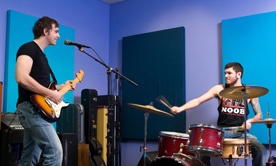 1 rehearsal $100
2 rehearsals $180
4 rehearsals $340
Band Share B
1-5 members, 1-5 hours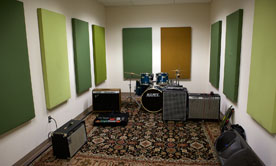 1 rehearsal $120
2 rehearsals $215
4 rehearsals $410
Band Share C
5 or more members, 1-5 hours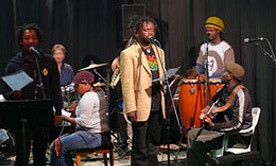 1 rehearsal $150
2 rehearsals $270
4 rehearsals $510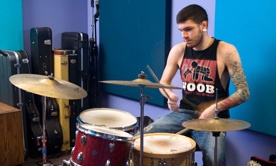 15 Hours  $100
(Use within 60 days)
Video Studio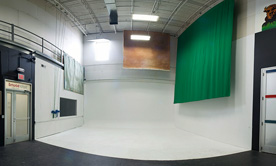 Half day $250
5 hours or less
Full day $400
12 hours or less
2 day $700
48 hours
20 hours $800
A La Carte